FREQUENTLY ASKED QUESTIONS (FAQs) ABOUT
UT FIX
WHAT DOES UT FIX DO FOR MY URINARY HEALTH?
Each of the 4 premium quality ingredients in UT FIX works alongside the others to enhance immune system function, erect a barrier to entry of infection-triggering bacteria into the urinary tract, and provides a mechanism for binding to bad bacteria and flushing it out of the body.
WHAT ARE THE EFFECTIVE INGREDIENTS IN UT FIX FORMULA?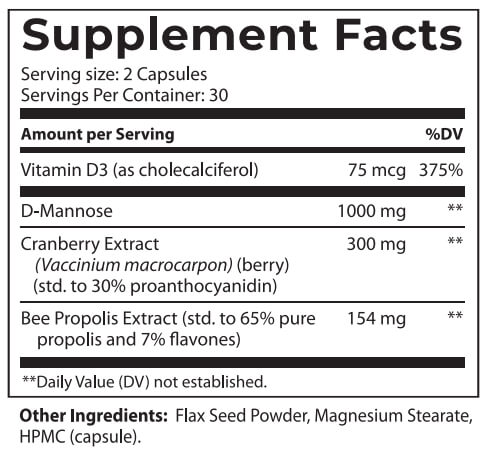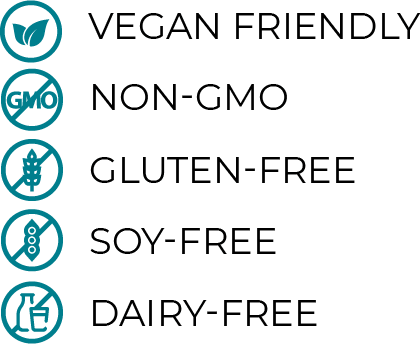 The 4 premium ingredients in UT FIX are clinically proven to help:
Block dangerous E. coli from entering your urinary tract
Improve immune system function
Decrease the likelihood of kidney or bladder infection
Reduce pelvic pain
Put an end to painful urination
Inhibit the growth of "bad" E. coli in your urinary tract
Reduce the feeling of constantly "having to go"
Reduce overall frequency of urination
Women are 14 times more likely than men to suffer from a UTI. Being proactive BEFORE an infection gets a foothold only makes sense.
How many bottles of UT FIX am I allowed to order today?
Because of the way humans are built, UTIs are incredibly common. Women are especially vulnerable. Keeping increasingly resistant bacteria at bay is a constant battle. And relying on antibiotics AFTER an infection occurs won't spare you from the pain and inconvenience an infection causes.
Supporting your urinary tract with the critical nutrients it needs to perform at its best and become more resistant to reinfection is an ongoing effort. So STOCKING UP and SAVING MORE just makes good sense.
Instead of worrying about reordering month after month, we created discount bundles of 3 and 6 bottles with HUGE SAVINGS.
By STOCKING UP with 6 bottles, you'll have six months' worth of nature's most potent urinary tract nutrients for just $42 per month. That brings your investment down to only $1.40 a day! This exclusive package allows you to take advantage of our rock-bottom prices.
Or you can choose our 3-bottle special at just $45 a month or less than $1.50 per day.
We know you'll love the infection-fighting power in UT FIX and how they'll help improve your urinary health and overall well-being.
Don't forget you have your 365-Day Love It or Your Money Back Guarantee! If it's not for you, just let us know within 12 months, and you'll get your money back. That's our promise to you.
Even though the majority of urinary tract infections occur in women, men can certainly benefit. Especially older men who don't tend to drink enough fluids or have chronic medical conditions. Men and women looking to be proactive about urinary tract health at any age should use UT FIX.
In addition, anyone who's noticed an uptick in UTI symptoms such as: frequency of urination, painful urination, pelvic pain and cramping, bloody urine can see improvement. Since there is a natural decline in the strength of the immune system and complete bladder emptying with age, anyone concerned with keeping infections at bay could see a benefit.
NOTE: Always consult a physician when any of these symptoms appear.
SHOULD I USE UT FIX LONG-TERM?
Absolutely! Your urinary tract and your body are under constant threat by bacteria of all kinds. The "bad" E. coli that causes UTIs is always seeking away to gain access to your body. This battle goes on 24/7.
To keep up with the defenses against this constant threat needs support. And that means nutrients.
Just 2 capsules a day of UT FIX provides a unique blend of infection-fighting help…no matter what your age or gender.
ARE THERE ANY SIDE EFFECTS WITH UT FIX?
No. Although UT FIX has no reports of side effects, we recommend if you have a chronic illness, please consult your physician before taking any supplement.
Caution: For best results, separate taking any supplements from medicines by 4 hours.
Directions: We recommend you take 2 (two) capsules once daily. For best results, take 20-30 minutes before a meal with 8 oz. of water. Store in a cool, dry place.
HOW CAN I ORDER UT FIX RIGHT NOW?
Click the "ADD TO CART" button on this page.
UT FIX's superior quality natural formula is only $49 per bottle. SAVE MORE when you STOCK UP with our exclusive 3 or 6-bottle discount packages.
Your investment could drop to our rock-bottom $42 per month for a 6-bottle supply, which works out to just $1.40 per day. That's less than you'll pay in tolls this week.
WILL I BE ABLE TO TRACK MY ORDER ONCE IT HAS BEEN PLACED?
ABSOLUTELY! Feel at ease knowing you can track your order at any time. Once we process your order, you'll get an email with your confirmation details. If you have any questions, please email us or call our experts 24/7 for assistance. Toll-free at (888) 558-9836, anytime! Outside the US, call us at +1-863-301-4007.